55 East Liberty Street – Bliss Condos
Bliss Condominiums, located at 55 East Liberty Street, is a 20-storey condo tower complex in the heart of Liberty Village. The development also  includes Liberty Towers 59 East Liberty Street and Liberty Village Townlofts 57 East Liberty Street.  Completed in 2011 by CanAlfa Group, Bliss Condominiums offers 276 units, including single and 2-storey suites. The building offers a variety of one and two-bedroom floor plans.
Location and Surroundings
Bliss Condos is located in one of Toronto's most dynamic neighbourhoods, Liberty Village. It is just a short walk away from the shops and venues along King Street and Queen Street West, as well as a host of retail outlets within Liberty Village itself. The building is surrounded by trendy restaurants, cafes, bars, and boutiques. This makes it an ideal location for those who enjoy a vibrant urban lifestyle.
Amenities
Bliss Condominiums offers a range of exciting amenities that cater to the diverse needs and lifestyles of its residents. The landscaped courtyard with an outdoor fountain creates a tranquil and modern atmosphere. While the building's outdoor terrace features a sunny lounge with couches, gas BBQs, and a stainless steel wet bar. This makes it an ideal place for socializing and entertaining guests.
Other amenities include a concierge, exercise room, indoor pool, whirlpool, guests suites, visitor parking, and a car wash bay. Residents can also enjoy a shared rooftop terrace with barbecues.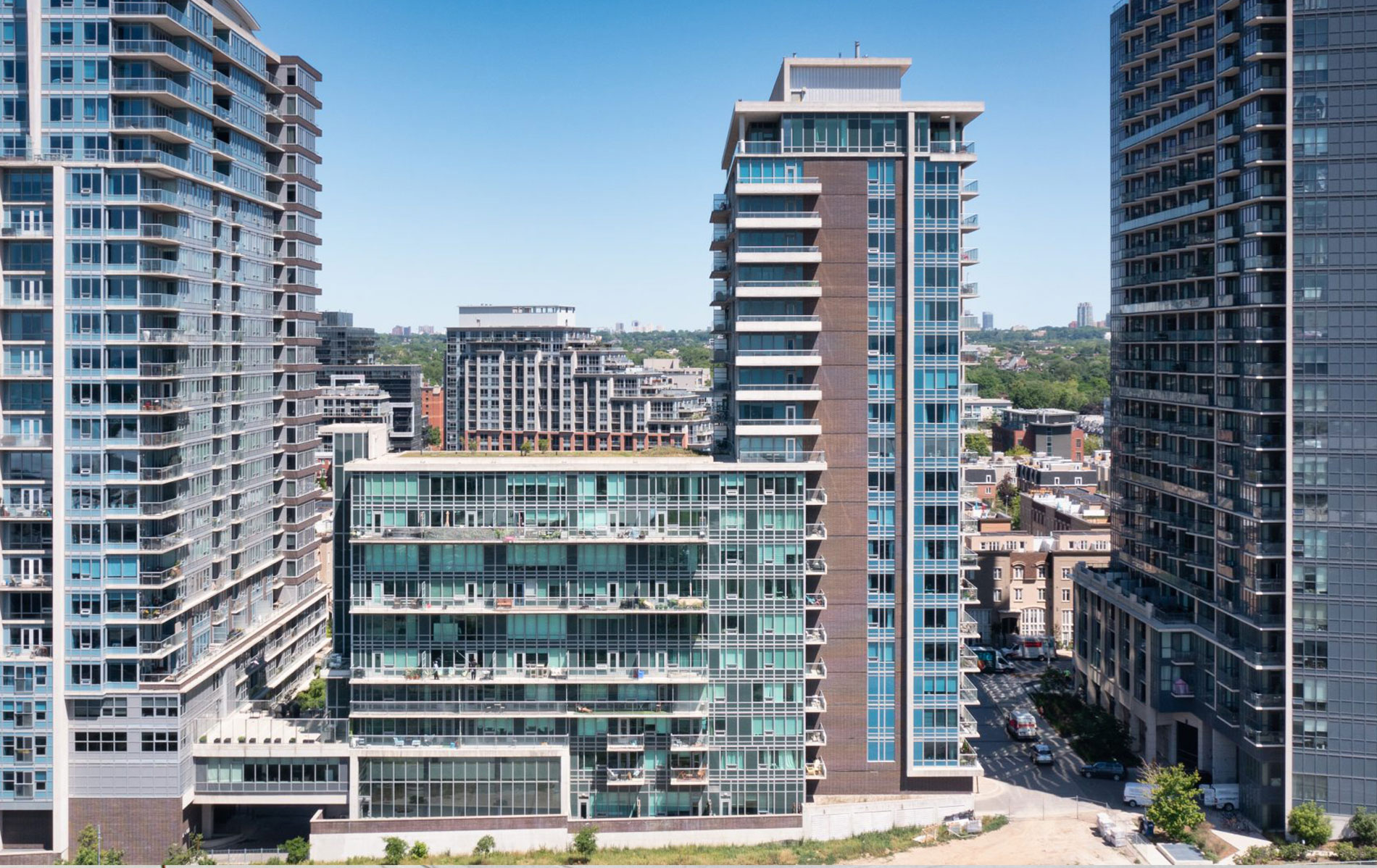 Suite Sizes and Layouts
Bliss Condominiums offers a variety of suite sizes and layouts, ranging from studios to two-bedroom suites with extra den or office space. The suites feature nine-foot ceilings, laminate wood flooring, kitchen breakfast bar, double-glazed thermal windows for energy efficiency, ensuite laundry, and private balconies in most units.
The airy layouts and polished concrete floors add to the overall aesthetic appeal of the units, making them a sought-after choice for prospective homeowners.
Bliss Condominiums is a popular residence for all types of Toronto urbanites, from filmmakers to Bay Street financiers. It offers a fresh, vibrant community in a great location that should not be missed. With its exciting amenities, unique suite sizes and layouts, and prime location in Liberty Village, Bliss Condominiums is an ideal place to live, work, and play. Check it out now.