Liberty Village: Top 7 Reasons To Live Here
As local Toronto real estate agent living and working in Liberty Village, I'm often asked by first-time homebuyers and renters looking for condos in downtown Toronto if it's a good neighbourhood and community to live in. The easy answer has always been a resounding YES and here's why.
Location:
Liberty Village is an exceptional neighbourhood located in the heart of Toronto, Ontario, Canada. This neighbourhood is bounded to the south by the Gardiner Expressway, to the north by King Street West, to the east by Strachan Avenue, and to the west by Dufferin Street. Its strategic location offers residents easy access to major roadways and public transit. This makes it an ideal place for those who work or study in the city.
The neighbourhood's proximity to public transit and major roadways makes it easy for residents to get around the city. From the nearby streetcars, buses, and subway stations, residents have convenient access to all parts of Toronto. Whether you're commuting to work or exploring the city on the weekends, Liberty Village's location makes it easy to get where you need to go.
Another great feature of this community is its walkability. With a high Walk Score, most daily errands can be accomplished on foot. Residents enjoy easy access to a range of amenities. This includes shopping, banking, food, and entertainment. And all of them are within walking distance. With its perfect location and convenience, it's a neighbourhood that truly has it all.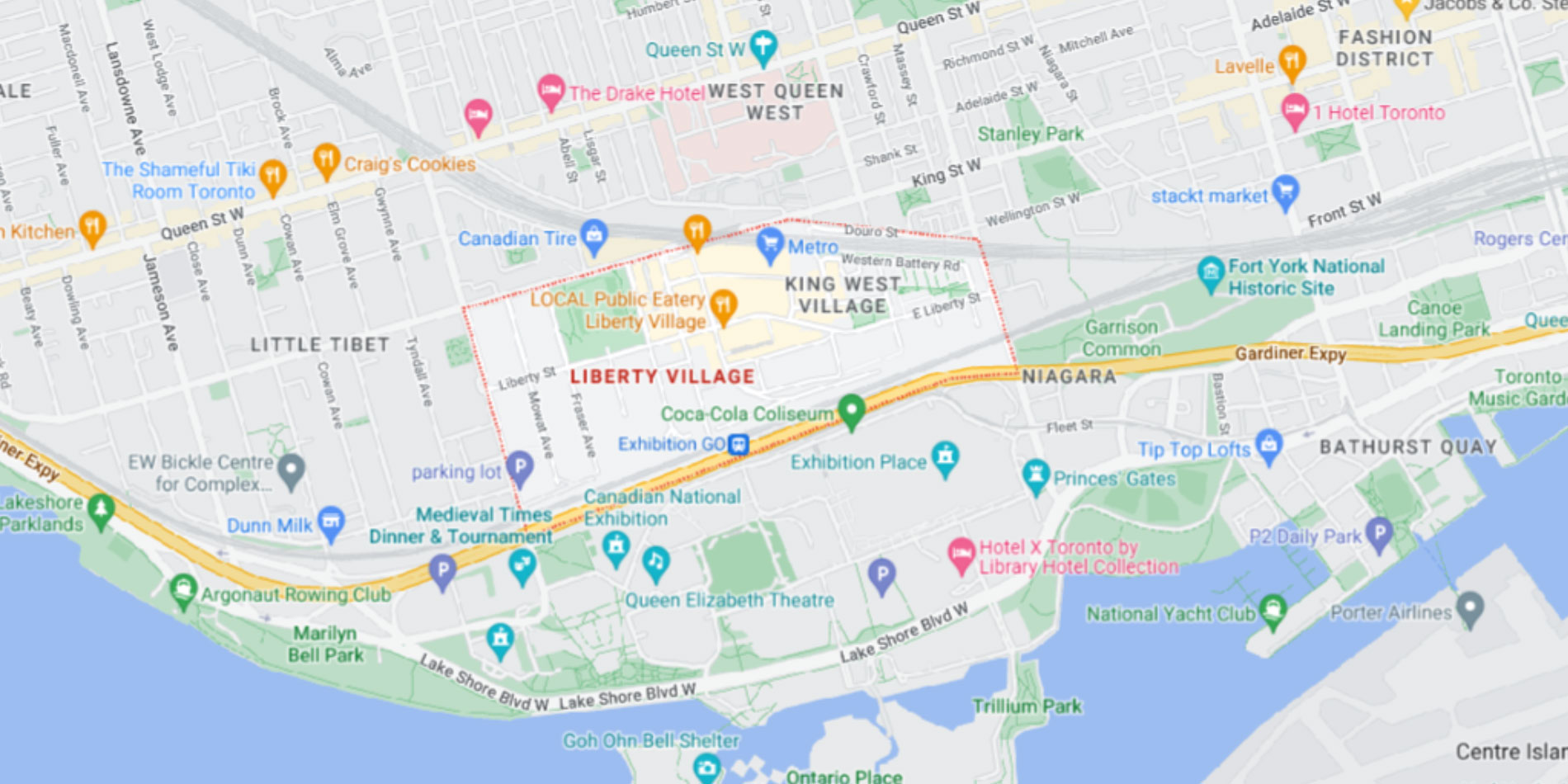 People:
Liberty Village is a thriving community in Toronto that welcomes a diverse mix of residents. The neighbourhood offers a range of multicultural backgrounds.  From working professionals, singles, couples to families with one or two children. This neighbourhood offers something for everyone. Most residents who call Liberty Village home are in their late 20s to early 40s. It's a popular spot for young professionals looking to enjoy a vibrant city lifestyle.
Despite the diverse mix of residents, the general vibe in Liberty Village is always friendly and fun. This community will offer you a sense of belonging, where you'll be welcomed with open arms. Residents can enjoy the numerous amenities in the area. Enjoy shopping, dining, entertainment, and cultural events. The neighbourhood is bustling with energy, and its residents are proud to call it their home.
In recent years, the neighbourhood has seen an increase in families with one or two children living in the community. This has brought a new dynamic to the neighbourhood. This adds to the welcoming atmosphere and provides new opportunities for families to connect and make friends. Whether you're single, a couple, or have a family, Liberty Village is the perfect place to call home. With its diverse mix of residents, friendly vibe, and endless opportunities for fun, this community has something for everyone.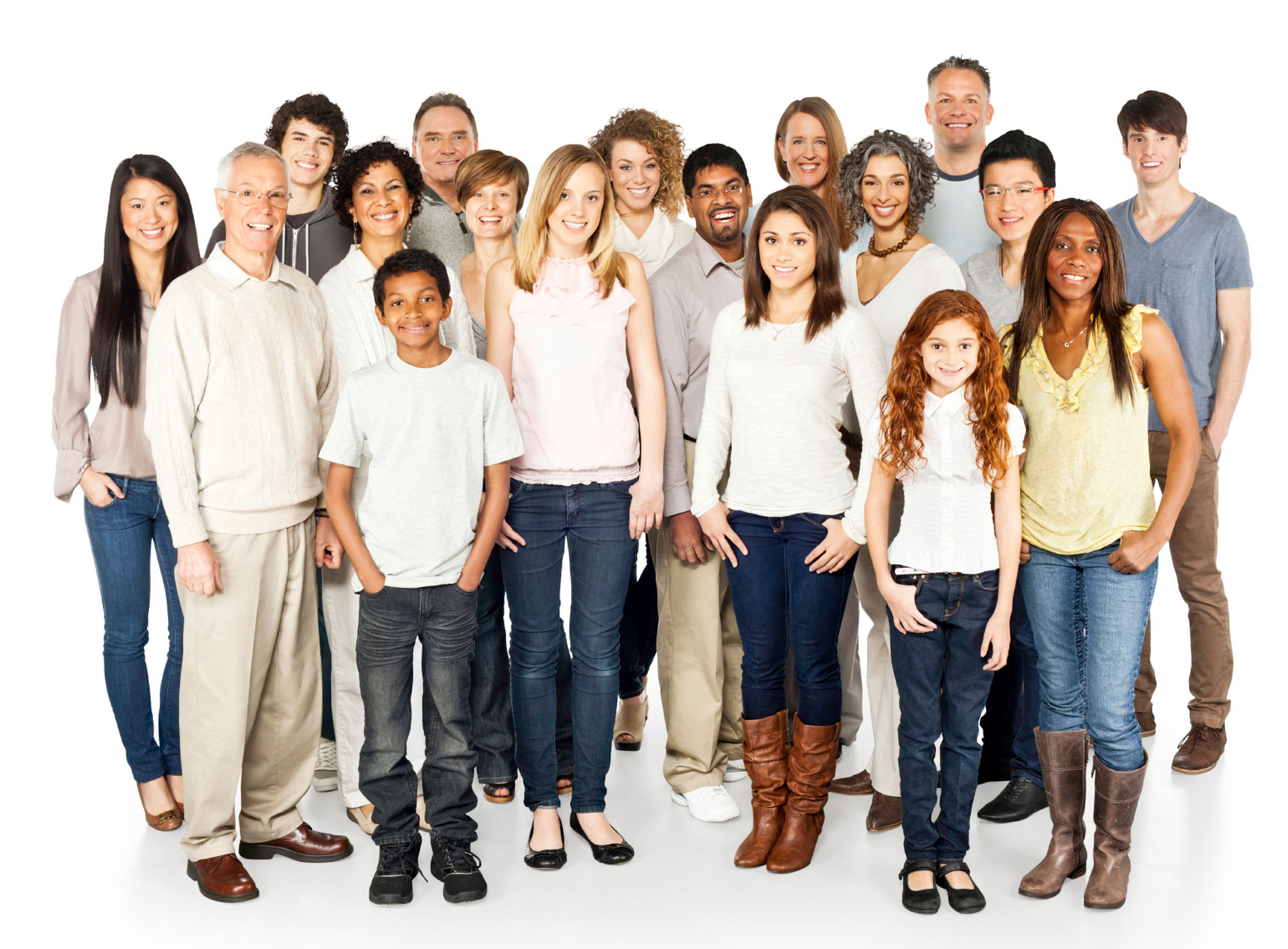 Liberty Village Condos for Sale and Rent:
Liberty Village is the right place for you to live in Toronto. You'll love its urban vibe, lively atmosphere, and convenient location. There are a number of newer high-rise, low-rise, and townhomes in the community. Liberty Village offers a range of options for those looking to buy or rent. The neighbourhood has something for everyone, from working professionals, singles or couples, to families with children. There are a number of condo units in Liberty Village that fit every lifestyle and budget.
Most of the condos for sale or rent in Liberty Village are one-bedroom plus den units. These are are perfect for those who want a little extra space to work from home or entertain guests. The average price for a Liberty Village condo for sale these days is around $699k to $799k for 600-700 square feet. Those same units rent for an average of $2,300 per month and up. Despite the higher price point, Liberty Village condos offer exceptional value for money. Particularly when you consider the quality of living, amenities, and convenience living in Liberty Village provides.
Lots Of Amenities To Enjoy
One of the best things about Liberty Village condos is the range of amenities they offer. Most condo buildings come equipped with ample underground parking for residents and visitors. Most buildings also offer gyms, party rooms, rooftop BBQs, and front desk security. These amenities make it easy for residents to live comfortably and entertain guests without ever having to leave their building. With so many great options available, it's no wonder that Liberty Village condos are in high demand among buyers and renters alike.
Neighbourhood Amenities:
Liberty Village also has a multitude of restaurants, bars and pubs, coffee shops, banks, grocery stores, gyms, convenience stores and pet food and supply shops. The neighbourhood is fairly self contained and enables most residents to get everything they need within a very short walking distance to each spot.
Pet Friendly:
Liberty Village is a bustling neighbourhood in Toronto that has become a haven for dog owners. You can take advantage of numerous parks and green spaces. It's the perfect place to take your furry friend for a stroll or to meet other dogs and their owners. This pet-friendly area is perfect for those who love to share their lives with their furry companions.
One of the standout features of Liberty Village is the abundance of parks and parkettes that cater to dogs. These spaces are perfect for dogs to run and play while their owners enjoy some fresh air and sunshine. Whether you're looking for a large park or a small green space, you're sure to find the perfect spot to take your pooch for a walk in this vibrant neighbourhood.
Lots of Place To Shop For Your Pet
In addition to the parks, Liberty Village also offers plenty of pet stores and pet supplies. Whether you're looking for high-quality dog food, toys, or grooming services, you'll find it all in this pet-friendly community. This makes it easy for dog owners to find everything they need to keep their pets happy and healthy. With its pet-friendly atmosphere and amenities, Liberty Village is truly a paradise for dog owners who want to share their lives with their furry friends.
Are you looking to buy or rent a property in Liberty Village, but don't know where to start? As a Liberty Village resident and real estate professional, I understand the unique challenges and opportunities of this dynamic neighbourhood. I can help you navigate the market, identify the best properties for your needs and budget, and negotiate the best possible deal. Whether you're a first-time homebuyer, a seasoned investor, or just looking to upgrade your living situation, I have the expert knowledge and experience to help you find the perfect property. Contact me now to get started.