19 Western Battery Road – ZEN King West
If you're looking for a Toronto condo for sale for rent in a prime neighbourhood close to all modern amenities and conveniences, look no further than ZEN King West Condos, located at 19 Western Battery Road in Liberty Village. This development, completed in 2020 by CentreCourt Developments, boasts 480 units ranging in size from 394 to 795 square feet.
The average cost per-square-foot for a unit here is around $1,1000 based on sales. The maintenance fees of approx $0.82 per-square-foot are higher than the neighbourhood average of $0.68 per-square-foot. However, the Walk Score of 88 and average demand ranking make this condo an attractive option for those looking for a new home.
The Neighbourhood
Living in Liberty Village means you'll have easy access to a wide range of amenities and services. Whether you're looking for great food or shopping, you'll find it all in the Liberty Village neighbourhood.
Residents can also enjoy a variety of parks and green spaces. This includes Gateway Park and Bill Johnston Dog Park, both within walking distance.
For those interested in art and culture, there are several museums and galleries within an 10-minute walk, including The Queen's York Rangers Museum, The Royal Regiment of Canada Museum, and Liberty Market Lofts Gallery.
Families will appreciate the proximity of several schools, including Niagara Street Junior Public School, Givins/Shaw Junior Public School, and St. Mary Catholic Elementary School. For older children, Craig Roland Lee, University of Toronto Schools (Humbert Site), and E F High School Year are all reachable by car in under 5 minutes.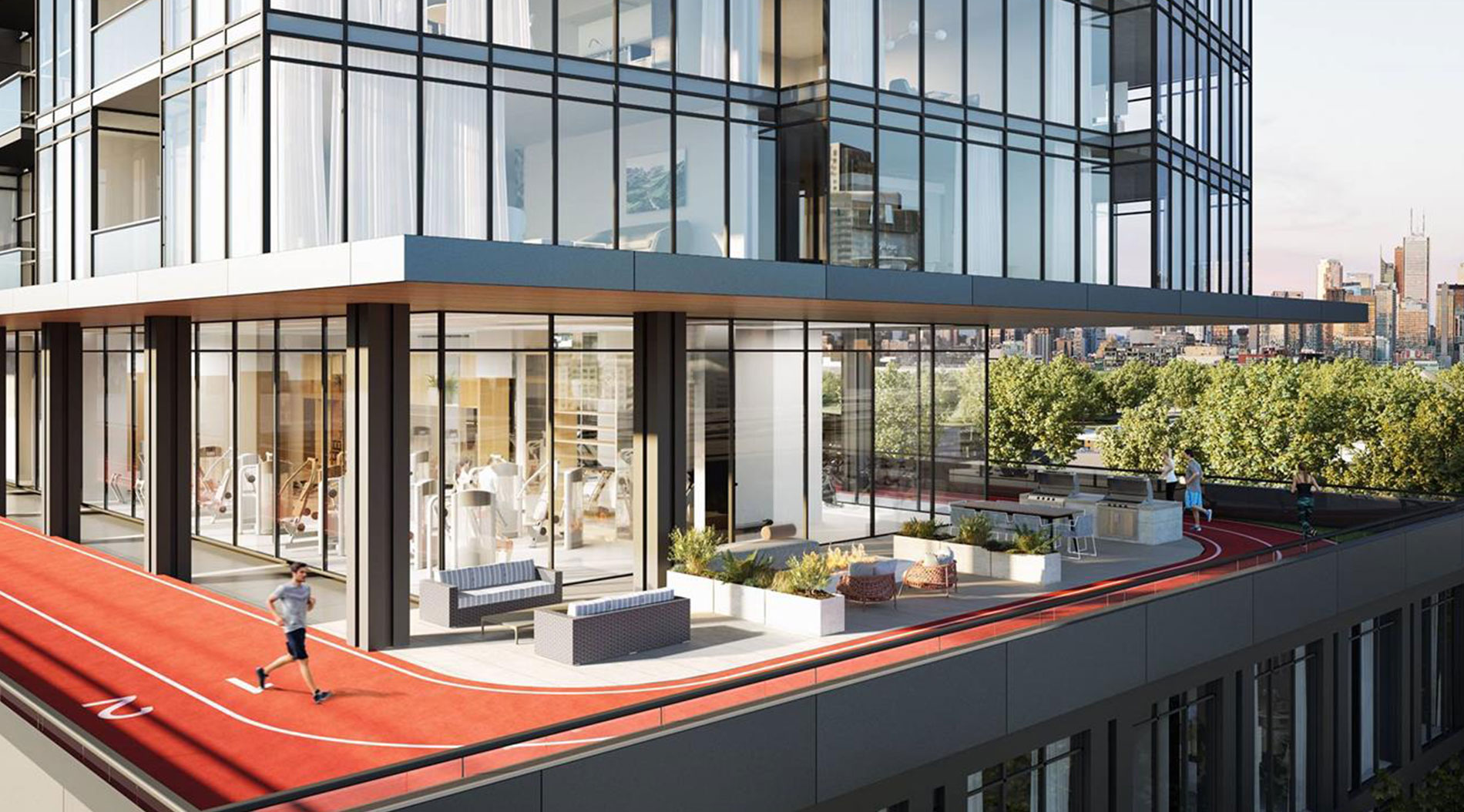 19 Western Battery Road – ZEN King West: Transportation
The Liberty Village neighbourhood is well-connected for transit users, with convenient light transit routes like Strachan Ave At East Liberty St nearby. St Andrew station isn't within close walking distance, but you can drive there in about 6 minutes.
Zen King West offers a great living option in the bustling Liberty Village neighbourhood. With easy access to a wide range of amenities and services, as well as great transit options, this condo is a great choice for those looking for a new home in Toronto.
Find your next condo for sale or rent now at 19 Western Battery Road – ZEN King West Condos.