69 Lynn Williams Street – Liberty On The Park
Looking for a luxurious urban retreat in one of Toronto's hottest neighbourhoods, Liberty Village? Look no further than Liberty on the Park, a 15-storey condominium building located at 69 Lynn Williams Street in Liberty Village.
Completed in 2013 by CanAlfa Group, this condo boasts 201 units ranging in size from 363 to 1275 square feet. With one and two-bedroom layouts available, these suites feature nine-foot ceilings, hardwood floors, frosted glass sliding doors, granite countertops, modern stainless steel appliances, and spa-inspired bathrooms with marble countertops. Plus, each unit comes with a private balcony where you can soak up the sun and take in the stunning views of the city.
It's more than just a luxurious living space. Its location in Liberty Village, one of Toronto's most vibrant neighbourhoods, makes it the ultimate urban oasis. Let's take a closer look at what this building has to offer.
Ultimate Urban Convenience
One of the standout features of Liberty on the Park is its ultimate urban convenience. Within a five-minute walk, residents can access a grocery store, a bank, an LCBO, and other essential services. The building is also located just around the corner from a bus stop and a short walk from King Street's TTC route, making it easy to get around the city.
Liberty Village itself is also a hub of activity. With a plethora of new and interesting restaurants, cafes, and bars to explore, plus recreational centers and easy access to Toronto's Entertainment District and the Waterfront, residents of Liberty on the Park will never run out of things to do.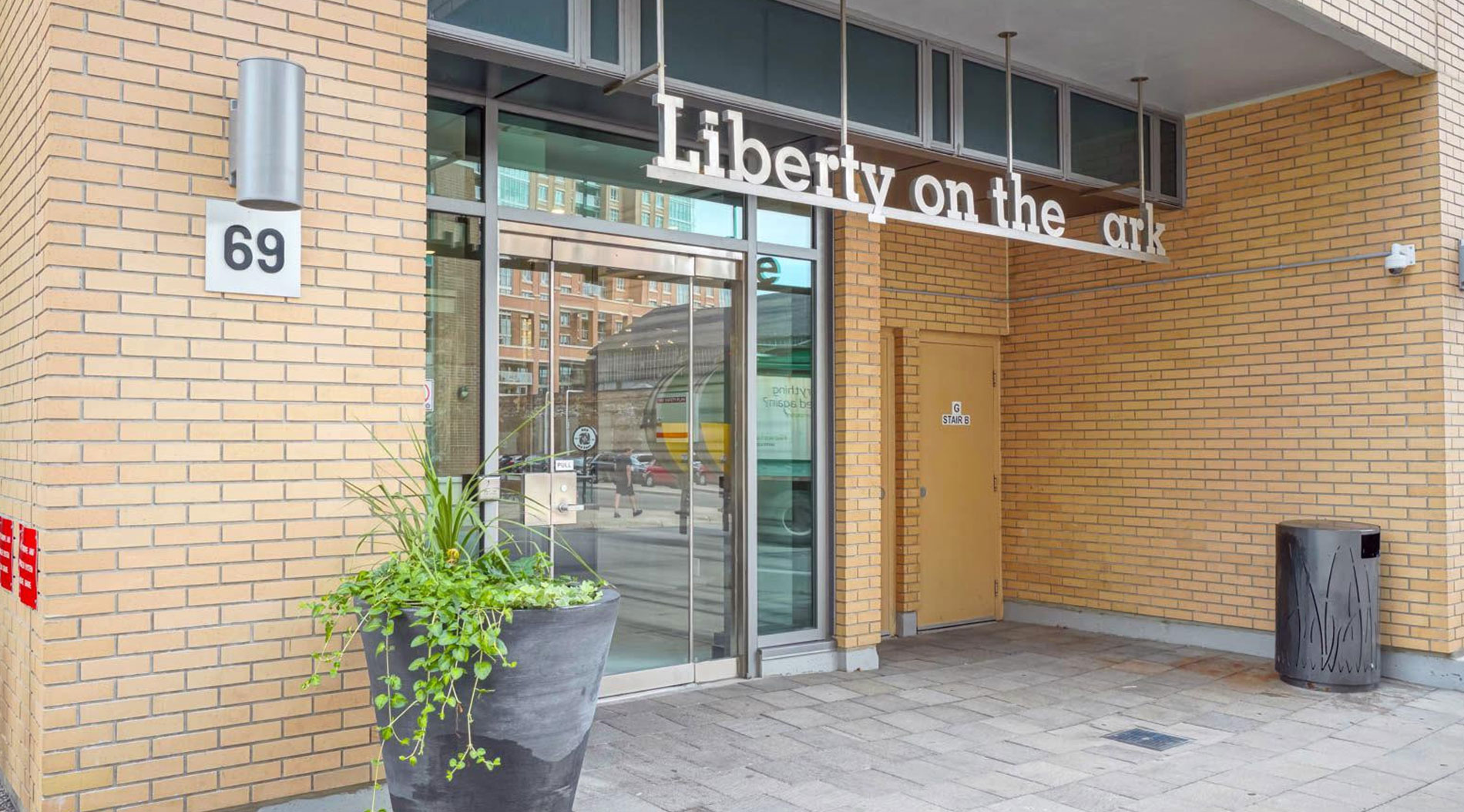 69 Lynn Williams Street – Liberty On The Park: Intimate Atmosphere
While Liberty Village is known for its towering high-rises, Liberty on the Park offers a more intimate atmosphere. With just 15 storeys, this building is smaller than its neighbors, creating a more community-oriented feeling for residents. Plus, with lots of natural sunlight and private balconies, each unit feels like a personal oasis in the heart of the city.
On-Site Property Management
Another great perk of is the condo buildings on-site property management. Having someone present to answer questions, field requests, and address issues can be incredibly helpful for residents. And with access to building amenities such as a fitness center, party room, and rooftop terrace, there's always something to enjoy.
If you're looking for a luxurious urban oasis in Liberty Village, look no further than Liberty on the Park. With its high-end finishes, ultimate urban convenience, intimate atmosphere, and on-site property management, this building has everything you need to make the most of your city living experience. So why wait? Come see for yourself what makes Liberty on the Park so special.